Miles for Migraine Joins Mind+ for a Wellness Workshop!
July 7, 2023
Mind+ Neurology welcomes Katie Moran to guest host our upcoming Wellness Workshop!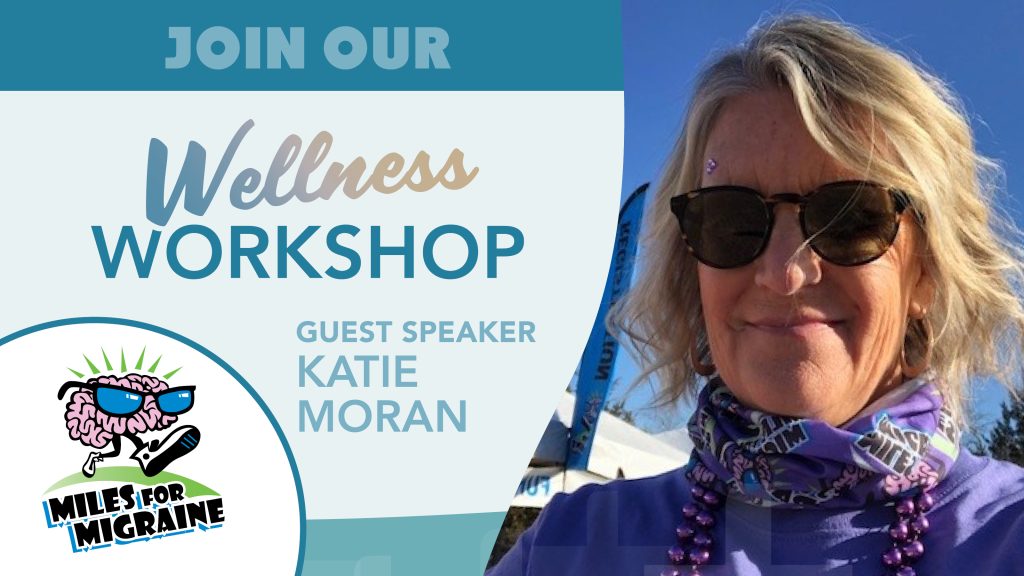 Katie will be presenting a live webinar on Thursday, July 13th, 2023, at 12:00-1:00pm CST.
Join us! Register for free at:
As someone that has lived with chronic daily migraine for the past 17 years, Katie knows what it means to feel supported. Helping to support others is her mission as the Director of Volunteers and Support Groups at Miles for Migraine!
Katie will give us the rundown on what Miles for Migraine is all about! The second annual Miles For Migraine Run/Walk/Relax event will be held on August 12th at Hart Park in Wauwatosa. But, Miles For Migraine is so much more than just a single day event!
Throughout the year, Miles for Migraine offers the headache and migraine community educational webinars, mindfulness sessions, support groups including special programs just for teens, parents, and a men-only support group, advocacy team training sessions, and Migraine Meet Ups for social and educational get togethers! Learn more at our Wellness Workshop – hope to see you there!
Mind+ Neurology, a specialized headache and migraine clinic, offers walk-in Urgent Care for immediate rescue from severe migraine attacks. The newly built clinic is located at 12200 Corporate Parkway, Suite 400, Mequon, WI 53092. As an independent practice, no referral is needed. Mind+ Neurology is accepting new patients. Go to mindplusclinic.com to schedule an appointment today!