Immediate Rescue from Migraine
January 13, 2023
3.4M people in the US rush to the hospital every year due to severe head pain caused by headache and migraine, one of the top 5 reasons for patients to be admitted to an emergency department.1 Upon arrival, the patient has been suffering from migraine for what is likely more than 24 hours. They would have already tried at least 1 rescue medication while at home, receiving no relief, with their migraine attack becoming more severe with each passing hour. In addition, the more prolonged their attack, the more difficult it becomes to successfully treat.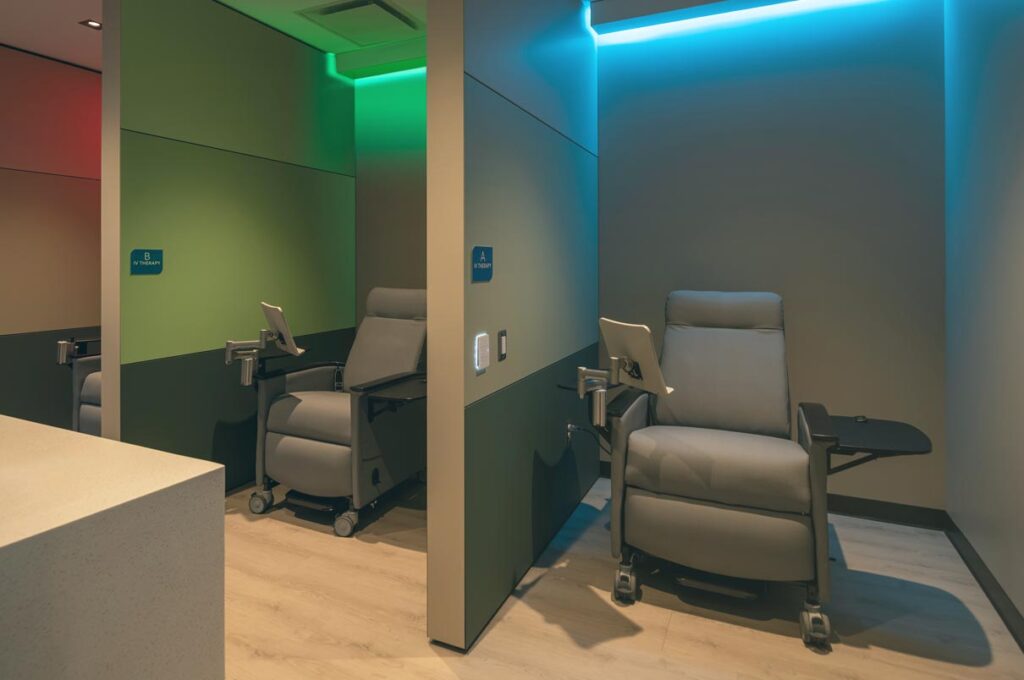 The catch is, emergency departments are not equipped to properly diagnose, treat, and care for these patients. Patients will either receive no treatment at all, nothing more than NSAIDs (drugs like acetaminophen and ibuprofen), Opioids (drugs like oxycodone, which present their own risks), or simply just the wrong treatment. Less than 25% of these patients experience sustained rescue from their migraine attack after treatment in the emergency department.2 Yet, this has remained the only option for a migraine sufferer to get help for immediate rescue from a severe and prolonged migraine attack.
This problem has been exacerbated by a severe lack of appropriate outpatient management for headache and migraine patients. In the field of headache medicine, there is only one qualified headache and migraine specialist provider for every 75,000 sufferers.3 This profound lack of access results in inexcusable outcomes, with less than 5% of migraine sufferers able to traverse all care barriers to proper treatment ((1) medical consultation, (2) accurate diagnosis, and (3) minimal pharmacologic treatment). This all culminates in significant impact on people's day-to-day lives, and the greater society. It's estimated that industry loses more than $30 billion every year due to days missed at work, lost productivity, and medical expenses caused by migraine.4
This doesn't need to be our reality. We must change how we care for those who suffer, ensuring that they can access the care they need, when they need it most. This starts with establishing the first walk-in Headache Urgent Care in the US, where anyone suffering from the unbearable pain that comes with a prolonged migraine attack can walk-in to receive safe, effective, and efficient rescue from their pain.
Every patient's situation is unique which requires both an accurate professional assessment and decisive implementation of a robust action plan that may be applied to many different combinations of treatment options. Many safe and effective treatment modalities exist, including oral, inhaled, intranasal, intramuscular, and intravenous medication routes of delivery.  Further treatment may include head and/or neck injections, manual adjustments of the spine, and various medical devices that have their own non-invasive, non-drug mechanism of action. There are also extensive available options to prevent headaches which may be included in the comprehensive headache treatment plan at any time. With these tools in the hands of an experience headache and migraine care team, patients have access to migraine rescue, which is safe, efficient, and effective.
There is no need for you or a loved one to suffer through another severe migraine attack again. You now have a real safety net available, walk-in to Mind+ Neurology anytime, the first Headache Urgent Care in the United States.
Mind+ Neurology, a specialized headache and migraine clinic, offers walk-in Urgent Care for immediate rescue from severe migraine attacks. The newly built clinic is located at 12200 Corporate Parkway, Suite 400, Mequon, WI 53092. As an independent practice, no referral is needed. Mind+ Neurology is accepting new patients. Go to mindplusclinic.com to schedule an appointment today!